Make Your Dream Home a Reality
Our team of highly skilled craftsmen will bring your dreams to life,. Our reputation has been built on quality. Contact us today to discuss your dream project.
AJG
View Projects

Specialist's in Extensions
We excel at single and double storey extension projects. The bigger the better. Contact us today to discuss your plans.
AJG
View Projects

Home Office Experts
With the ongoing Corona virus crisis working from home is essential where possible, and we feel that this new way of working will become the norm moving forward. Contact us now to discuss your options.
ajg
View Projects
LABC Regional Finalists
AJG Construction are proud to be regional finalists at the Building Excellence Awards 2020

See what our customers say about us
"I am very 'picky' but can find no flaws with the work carried out. Despite limited space they have created a lovely quality shower room and useful adjoining cloakroom. Their professionalism and friendly politeness were reassuring and I would recommend them wholeheartedly for similar projects."
Carol Morris
Various Work
Excellent service throughout, from quote to completion. We were totally happy with the quality of the whole project.
Stourbridge
Restaurant extension with bi fold doors and lantern roof
"2 storey rear extension. Thought through problems and came up with solutions. Responsive and coped well with changing plans! Friendly team who engaged with the kids too including letting them put their hand print into the foundations. Would certainly use again."
Sarah Thompson
2 Storey Rear Extension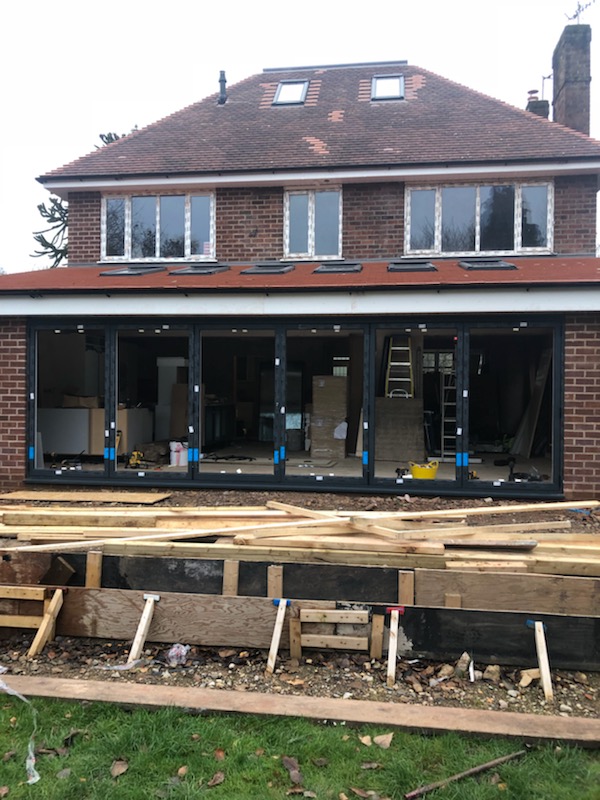 About AJG
Choose AJG as your building partner.
If you need additional space and moving is not an option, then home extensions are the ideal solution to your problem. Manage your home extensions by employing the professional team expert builders from AJG Construction.
There are a number of reasons AJG Construction are the right company for your home extension:
Based in Cannock we cover Staffordshire and the Midlands area and have a team of expert contractors who are qualified to the highest standards in their respective trades.
We believe in honesty and integrity throughout every part of the process. If we feel that we are not the right contractors for your project we will be honest with you and assist you in finding an alternative company.
[ OUR SERVICES ]
What Can We Offer
Some of our Featured Projects
Bring your Incredible Home Plans to Life Right Now!
At every stage, we work with you and your architect – We control all the details and deliver uncompromising results every time.
[ our skills ]
Our Core Company Values
We are constantly growing, learning, and improving whilst growing our partner network of amazing suppliers.