Lockdown Loft Conversions
Living in lockdown is new to all of us. We're having to learn new ways to live together, work together and play together.
All of us are probably looking at our own homes in a completely different light now that we have nowhere else to go!
It goes without saying that living in lockdown is far, far easier if you are blessed with a large home. But even then, you may have already discovered that there just isn't enough room for everybody to do what they want, when they want.
In a smaller home, the need for extra space is probably more important now than ever, and luckily that extra space could be right under your nose – or rather, over your head.
Looking up to your loft could be the self-isolation solution you're looking for. If your loft is full of old boxes and dusty collections of things that haven't seen the light of day for the last decade, then now could be the time to convert your loft into a practical, stylish and functional space.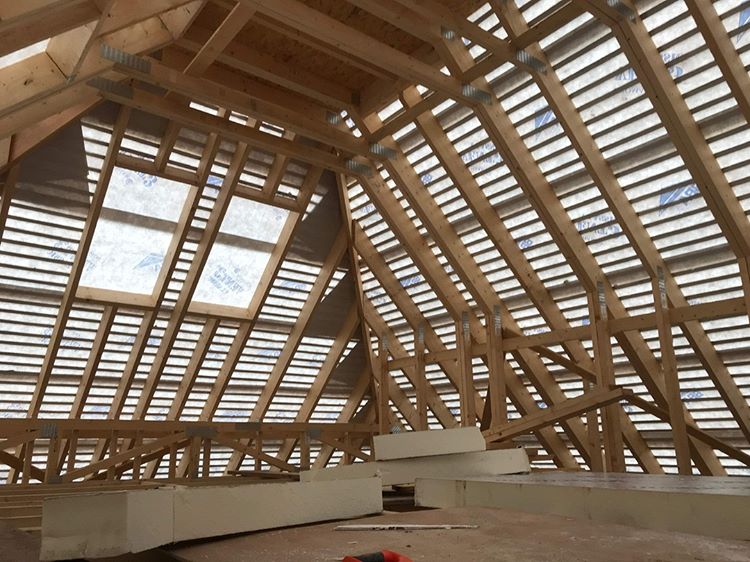 Whether your loft conversion is to add an extra bedroom, a place to work from home or a chill out space for the whole family, especially the teenagers, to relax – it is an ideal space solution that can add and average of 20% in value and considerable wow factor to your property! That means if your home is worth £200,000, converting your loft could yield an uplift of £40,000!
If three-storey living sounds appealing, and it is certainly a lot easier to undertake a loft conversion than it is to dig down to create a basement space, then get in touch with us to run through the current options. We have design expertise and work with architects where necessary and can advise on planning permission, although this isn't usually required for loft conversions.
Social Distancing
During this challenging time, any works undertaken by our team are done under the strictest of controls, regular sanitisation of our work area and adherence to World Health Organisation recommendations.
Contact us for a no obligation chat or a free estimate. Together we can make this work!

We'd love to hear your ideas for a loft conversion over on our social channels: Facebook, Twitter, Instagram, YouTube,